Recover files after format external hard drive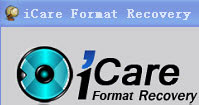 iCare Format Recovery
Recovering files after format external hard drive won't be your headache with iCare Format Recovery, the unformat tool to restore files from external hard drive if you did quick format, complete format, full format to the external hard disk and you did not have a backup copy.
iCare Format Recovery is price competitive with powerful unformat ability built in the program to fix formatted external hard drive problems.
Supported external hard disk drives: Samsung external hard disk, Seagate external hard disk, western digital external hard disk, maxtor external hard disk, WD portable external, Lacie d2 1TB external hard drive, 2.0 usb external hard drive etc.
Formatted external hard disk when it has not formatted error? Reformatted wrong external drive partition? External hard disk not detected by PC? Don't be upset. iCare Format Recovery is able to fix the problems.
---
Related Resource
See how iCare Format Recovery shows pictures from a formatted recovery.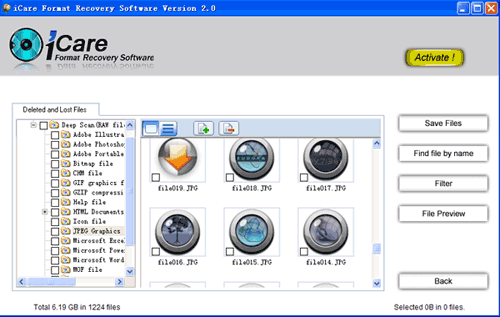 1, Download iCare Format Recovery on https://www.formatted-recovery.com/download.html
2, Connect your drive(if external) to Windows OS and run iCare Format Recovery, which will let you select the formatted drive to recover files once you run it.
3, Preview lost files before registery.
4, Register and active the program to save files and you're finished.
External hard disk drive Warranty Poicy and format recovery
The first time that you encounter your hard disk external drive problem, what to react? Never do something to let it become worse. No touch the formatted drive. No new files to the formatted external, no reformat again and again even though iCare Format Recovery can restore your files even tough you did reformat external drive again and again but it depends on the files overwritten or not.
Usually external hard disk drives has free repair warrenty policy by many external drive manufacturers. Most of the times, it is for warantee like 1 or 2 years, you may turn your hard disk drive to its repair store for free. If it is out of the policy, then they will charge you hunderds of bucks. Then we would recommend you to try format recovery software iCare Format Recovery to restore your files which is only 69 dollars.
Free Download | Buynow | Read More
Related articles