Unformat external hard drive - Solution for file recovery
Reformatted external drive when it asked you the drive is not formatted, do you want to format it now, and poor thing, you did reformatted the external drive and your files are gone. Or sometimes you cannot even reformat it. Don't worry, this article is going to offer you a one stop solution to unformat external hard drive and restore files.
Unformat External hard drive
External hard drive are frequently used external device to store files, backup files, etc. And some of them are Firewire external hard drive, USB external hard drive. An external hard disk drive is a type of hard disk drive which is connected to a computer by a USB cable or other means. Modern entries into the market consist of standard SATA, IDE, or SCSI hard drives in portable disk enclosures with SCSI, USB, IEEE 1394 Firewire, eSATA client interfaces to connect to the host computer.
For the first time you used your external hard drives, it has been formatted by the manufacturer by low-level formatting. And for the first time, you need to do hard disk partitioning and then do quick formatting or full, sometimes called complete formatting. Then you store files there. After some time, you may accidentally reformat the external drive or it has errors and asks you to reformat the drive and you did. Then you need a unformat tool like iCare Format Recovery to restore files.
Unformat external drive Tool - iCare Format Recovery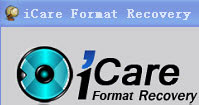 iCare Format Recovery
As a professional unformat recovery software, iCare Format Recovery is a fully automatic utility that recovers data from damaged(logically not physicially) or formatted disks.
It allows you to recover deleted files, formatted files when you formatted partition by accident, formatting partition when reloading Windows operating system...
iCare Format Recovery is also able to recover files from your drive when it has format error, or the drive was formatted by mistake.
---
Related Resource
See how iCare Format Recovery shows pictures from a formatted partition.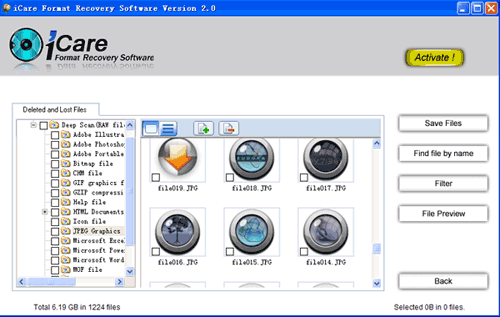 1, Download iCare Format Recovery on https://www.formatted-recovery.com/download.html
2, Connect your drive(if external) to Windows OS and run iCare Format Recovery, which will let you select the formatted drive to recover files once you run it.
3, Preview lost files before registery.
4, Register and active the program to save files and you're finished.
Free Download | Buynow | Read More
Quick formatting, compelete formatting and unformat external drive
When you format a hard drive/disk, most of the times, you will perform quick format or complete format which will seem to lose everything on the drive and Windows does remind you the data loss notice before you perform the formatting. However it is not so true. Quick formatting, complete formatting only rewrite the file allocation table and mark your old files to be empty place to accept new data but they are actually still there.
Notice for you - important thing to remember is not to do anything else to the drive such as trying to do another format or repartition.  If all you did was just the accidental format (quick format, complete format, full format), then it's still possible to recover your data.
However we still want to tell you some some format cannot be recovable that is Low-level format which will physically damage the disk and cut short the life of the disk, so data loss due to low-level format is unable to be recovered.
unformat different External hard disk drive by iCare Format Recovery
iCare Format Recovery is able to perform the following unformat external hard disk,
Unformat western digital Hard Drive
Unformat Hitachi Hard Drive
Unformat Western Digital WD5000AAKS Caviar Blue Hard Drive
Unformat Seagate External Hard Drive
Unformat Fantom GreenDrive External Hard Drive
Unformat TOSHIBA 2TB Black External Hard Drive
Unformat video,media files, game word excel etc office foders or files from formatted hard drive parititon
Unformat all your lost deleted important data from formatted external usb hard drive

...
Download iCare Format Recovery free for full feature evaluation now!
Related articles