Unformat NTFS partition - Restore files
When do we need unformat NTFS partition? Reloaded OS and formatted NTFS partition? Did you just format fat partition to NTFS and want to unformat it? Did you format your sd card, external hard disk, flash drive, memory stick FAT32 to NTFS and need to covert it back to restore files? Or is it just a wrong ntfs format? Don't worry, we have solution for you with the unformat file recovery tool - iCare Format Recovery.
Unformat NFTS Tool - iCare Format Recovery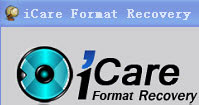 iCare Format Recovery
As a professional unformat nfts recovery software, iCare Format Recovery is a fully automatic utility that recovers data from damaged(logically not physicially) or formatted disks.
It allows you to recover deleted files, formatted files when you formatted ntfs partition when coverting file system, formatting partition when reloading Windows operating system...
iCare Format Recovery is also able to recover files from your drive when it has format error, or the drive was formatted by mistake.
---
Related Resource
See how iCare Format Recovery shows pictures from a formatted partition.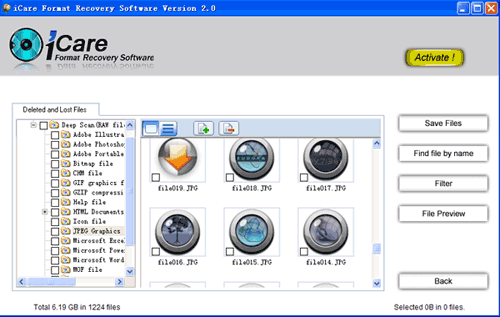 1, Download iCare Format Recovery on https://www.formatted-recovery.com/download.html
2, Connect your drive(if external) to Windows OS and run iCare Format Recovery, which will let you select the formatted drive to recover files once you run it.
3, Preview lost files before registery.
4, Register and active the program to save files and you're finished.
Free Download | Buynow | Read More
What is NTFS?
What is NTFS? NTFS is an advanced disk formatting that has many useful features including ways to encrpte files which is not included in FAT partition. It is an more advanced or upgraded file system in Windows file system history. NTFS has several improvements over FAT and HPFS (High Performance File System) such as improved support for metadata and the use of advanced data structures to improve performance, reliability, and disk space utilization, plus additional extensions.
Format NTFS and Unformat NTFS
When changing or formatting the file system to NTFS, what you have changed is not the data but some other element belongs to Windows when marking this hard disk drive or external drives. Data is still there but somehow not accessible for you unless with some special unformat ntfs file recovery tool - iCare Format Recovery
Recovering files unformat NTFS
iCare Format Recovery is a user-friendly tool that utilizes NTFS features allowing you to recover files from damaged NTFS volumes or even recover whole volumes in case of them being lost or unintentionally formatted.
Supportted ntfs file system type by iCare Format Recovery - NTFS, NTFS4, NTFS5.
Download iCare Format Recovery free for full feature evaluation now!
Related articles