Unformat iPod Touch
Formatted ipod? And want to unformat iPod touch? Sometimes your want to tune up your iPod since it has slowed down since overuse and then you format your ipod to restore it to factory settings or you just formatted ipod by accident and want to unformat iPod to restore files that you forgot to backup or made another copy before the format.
Don't worry, files can still be restrieved if you perform unformat iPod with a unformat tool - iCare Format Recovery. You need you connect youriPods as external hard drives to a PC, and restoring files that are deleted.
Unformat iPod - Restore files from iPod Touch
You are not data recovery professional but you can perform like a professional with an unformat tool like iCare Format Recovery to restore files.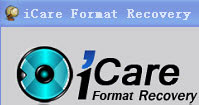 iCare Format Recovery
As a professional unformat recovery software, iCare Format Recovery is a fully automatic utility that recovers data from damaged(logically not physicially) or formatted iPod.
iCare Format Recovery is able to perform the following iPod file recovery.
Formatted ipod sd card
Unformat music files from ipod touch
Unformat ipod xd card
unformat ipod recover files
ipod is not formatted and you did reformat it.
ipod has format problems.
Undelete formatted ipod files
---
Related Resource
See how iCare Format Recovery shows pictures from a formatted partition.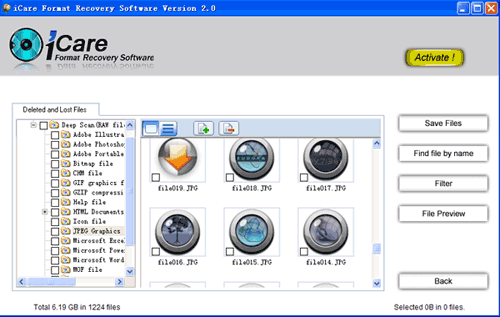 1, Download iCare Format Recovery on https://www.formatted-recovery.com/download.html
2, Connect your drive(if external) to Windows OS and run iCare Format Recovery, which will let you select the formatted drive to recover files once you run it.
3, Preview lost files before registery.
4, Register and active the program to save files and you're finished.
How to unformat iPod drive
iCare Format Recovery is the right one to unformat iPod drive. What's more, it can recover formatted all knids of cards like xd card, sd card, sandisk sd card, micro mini sd card, mini sd card, cf card etc. The technology for iPod Drive is completely different from hard drive. Many unformat software can't recover formatted iPod drive due to the iPod drive uses the most advanced technology, However it is iCare Format Recovery can perform the unformat job and does take files back.
Free Download | Buynow | Read More
Related articles