Recover files after format sd card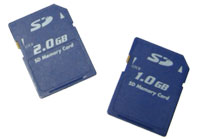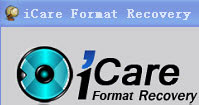 iCare Format Recovery is your sd card format recovery expert to restore files from a reformatted sd card, formatted sd card twice and restore files, photos...
If your Memory card was formatted, or reformatted twice, how to restore lost file cause of format from sd card? Try iCare Format Recovery, the best format sd Card recovery Software. It can easily recover formatted sd Card.
iCare Format Recovery is free to download and free to evaluate the full features and it enables you to restore files for free when the files are less than 32KB as an evalation to make sure you make the right choice to restore files after format sd card.
---
Related Resource
See how iCare Format Recovery shows pictures from a formatted recovery.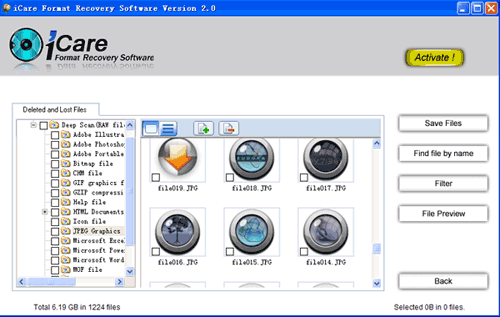 1, Download iCare Format Recovery on https://www.formatted-recovery.com/download.html
2, Connect your drive(if external) to Windows OS and run iCare Format Recovery, which will let you select the formatted drive to recover files once you run it.
3, Preview lost files before registery.
4, Register and active the program to save files and you're finished.
What is SD card?
As the short term for Secure Digital card, sd card is a highly-sophisticated and non-volatile memory card format developed by Matsushita, SanDisk, and Toshiba for use in portable devices. It is used to store files for better convinience other than hard disk drive which is pretty large and heavy and easy to get damaged. However, as sd card produced, it has become another revolution for data storage which makes data storage possible for many different ways like ipod, iphone, blackberry, digital camera...
Today it is widely used in digital cameras, handheld computers, PDAs, mobile phones, GPS receivers, and video game consoles. The capacities of Standard SD card range from 4 MB to 4 GB, and for high capacity SDHC cards from 4 GB to 32 GB as of 2008. Announced at the 2009 CES a new specification (SDXC) (Extended Capacity) will allow for 2TB capacity cards. For example, a camera stores images digitally rather than record them on film. Once a picture has been taken, it can be downloaded to a computer system, and then manipulated with a graphics program and printed.
SD card in camera is used for image storage, smartphone, blackberry, iphone to store images and messages and shots that you make with your digital media.
Recovering files after formatted sd card
Files from a reformatted sd card are still recovable. And all you need is to rely on iCare Format Recovery, a perfect unformat tool to get your files back in just a few clicks without indepth computing knowledge and even a grandmother can perform a format recovery.
Free Download | Buynow | Read More
Related articles