Unformat USB Flash Drive
This article will tell you how to unformat USB flash drive if you format it accidentally, format it by mistake, formatted usb flash drive twice, or third times. We still can make the best to restore files when the files are not overwitten. Keep on reading and you will see how to unformat flash drive.
Flash Drive Unformat
What is flash drive? As a portable data storage media, USB flash drive (sometimes we also say flash drive)consists of a flash memory data storage device integrated with a USB (Universal Serial Bus) interface. With up to date technology, USB flash drive has become popular with many users to take photos, work files, backup device. It is easy to take and covenient to use.
When we format the usb drive, what has changed to the usb flash drive? - File allocation table which remarks the location of data stored on your flash disk. File allocation table works like index to a book. While erasing the file allocation table, your data in the flash drive is still there. Even though you format the flash disk twice, you can still get data back.
Unformat flash disk- Restore files from USB Flash Drive
You are not data recovery professional but you can perform like a professional with an unformat tool like iCare Format Recovery to restore files.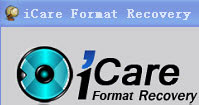 iCare Format Recovery
As a professional unformat recovery software, iCare Format Recovery is a fully automatic utility that recovers data from damaged(logically not physicially) or formatted flash disk.
iCare Format Recovery is able to perform the following formatted flash drive file recovery.
unformat flash drive photos
unformat flash disk documents
unformat usb flash drive, pen drive
unformat flash media
...
---
Related Resource
See how iCare Format Recovery shows pictures from a formatted recovery.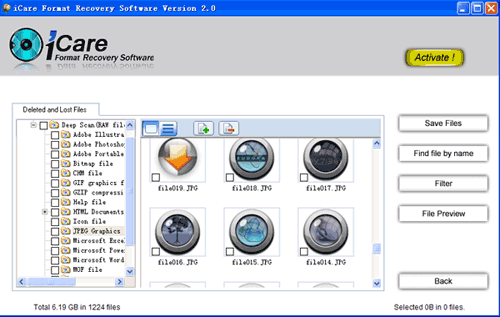 1, Download iCare Format Recovery on https://www.formatted-recovery.com/download.html
2, Connect your drive(if external) to Windows OS and run iCare Format Recovery, which will let you select the formatted drive to recover files once you run it.
3, Preview lost files before registery.
4, Register and active the program to save files and you're finished.
How to unformat USB flash drive
iCare Format Recovery is the right one to unformat flash drive. We all know a flash drive appears as a USB-connected hard drive to the PC, the drive can be reformatted to any file system supported by the host operating system. The most frequent file system used with flash drive is FAT32. However sometimes we need to format it to be NTFS since we can take more big single files and have better data protection. Flash drives are particularly popular among system and network administrators, pc users, workers... Any format problem with flash drive, be free to turn to iCare Format Recovery, the powerful unformat usb flash drive tool.
Free Download | Buynow | Read More
Related articles