Solution - Reformat hard drive recovery
Can you recover files from reformatted hard drive? When looking for the solution of reformat hard drive file recovery, you may accidentally format your hard drive, reformatted twice? hard drive has format problem like it says drive not formatted, do you want to format it now? Deleted files in hard drive? hard drive not detected or recognized? software malfunction? bad mbr? bad boot sector? partition table lost?
Don't worry, you can help yourself out with affordable data recovery software iCare Format Recovery.
Hard Disk Drive Format
When first manufactured, hard disk has already been formatted (low level format) by the manufacturer. What you propably did is quick format or full format, sometimes we call complete format. Microsoft would remind you that files will be gone if you perform quick format or full format, but that is not true. Files can still be restored with iCare Format Recovery.
What has been changed when reformatting hard drive
As to a hard disk partitioning, if you did a hard disk enitialization, then a reformatting a hard disk may change its partition table, if you did a single partition reformat, then the file allocation table, which records the location of files, is gone. But the good point, the data is still there. How? partition table, file allocation table... is isolated from data area. The formatted part just works as index but not the data self.
What shall we do when hard drive is reformatted?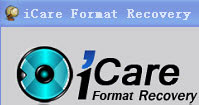 iCare Format Recovery
hard drive has not formatted error
hard drive reformatted, formatted twice
hard drive is in raw drive
hard drive is 0 byte
deleted files from hard drive
...
Try iCare Format Recovery to help. This program can restore files that are lost due to software virus attack, damaged file system, hardware malfunctioning, software failure, human errors like formatted sd card by accident, improper shutdown or other similar reasons for your data loss.
It is compatible with Windows 7, VISTA, XP, NT, 2003, 2000 operating system and formatted drives, memory card, usb drives, external hard drives ...
---
Related Resource
See how iCare Format Recovery shows pictures from a formatted recovery.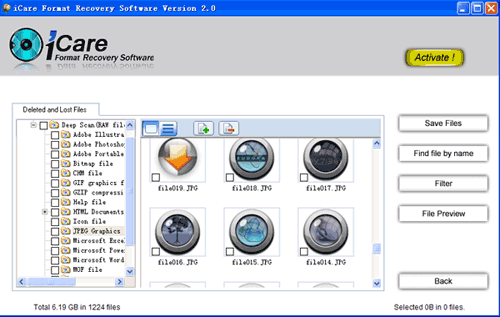 1, Download iCare Format Recovery on https://www.formatted-recovery.com/download.html
2, Connect your drive(if external) to Windows OS and run iCare Format Recovery, which will let you select the formatted drive to recover files once you run it.
3, Preview lost files before registery.
4, Register and active the program to save files and you're finished.
Free Download | Buynow | Read More
Hard drive types and capacities
iCare Format Recovery can recover files from all hard drive brands and types ranging from Maxtor, Western Digital, Toshiba, Seagate, Samsung, Fujitsu; 40GB, 60GB, 80GB, 120GB, 500GB, 1TB, 2TB.
Related articles